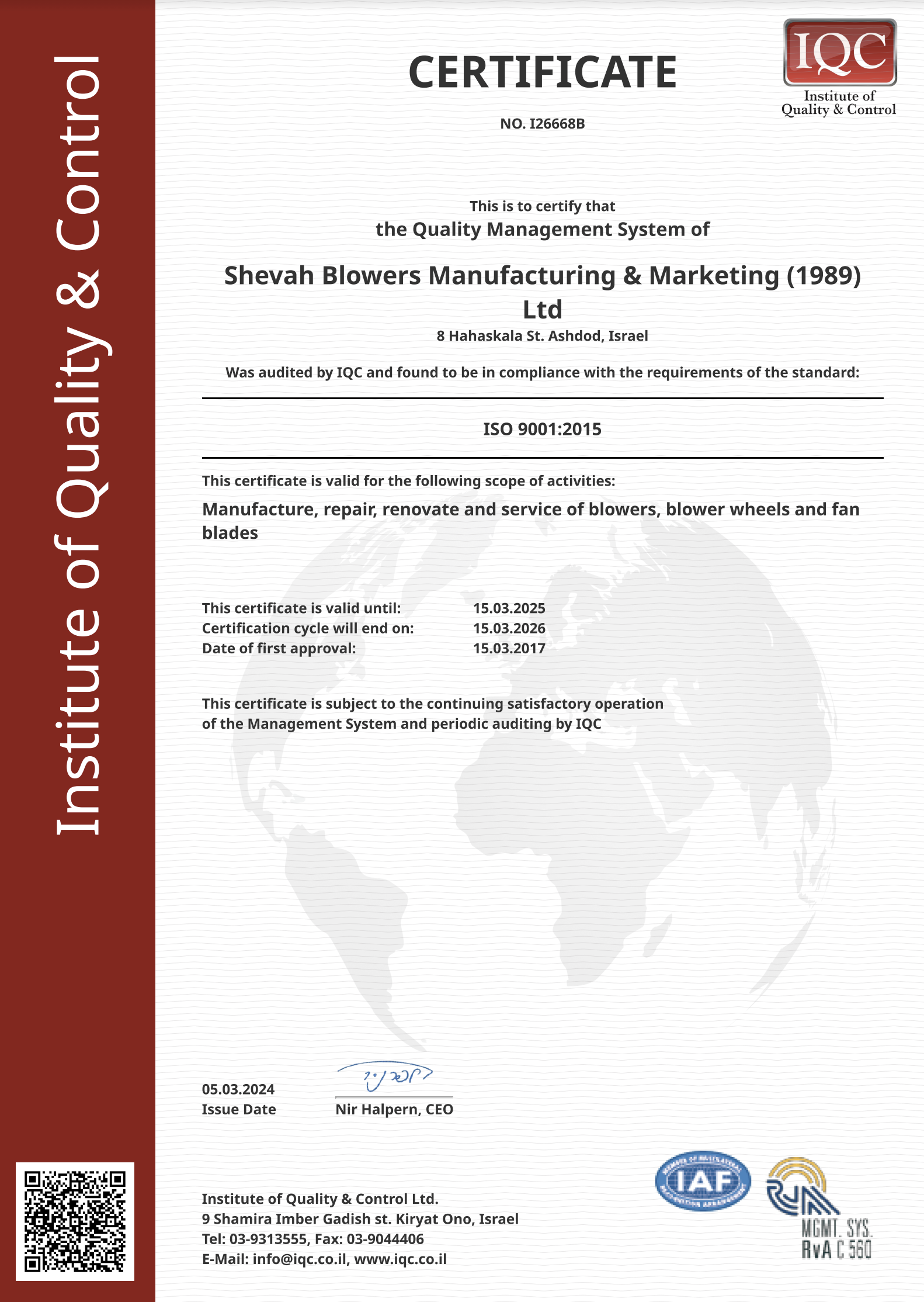 Hi-Tech Blowers, Inc. is proud to announce that its parent Shevah Blowers, has received the ISO9001:2015 (No. I20123A) Certificate for the manufacture of blowers, blower wheels and fan blades.
The certification was conducted in accordance with the Institute of Quality & Control auditing and certification procedures and is subject to regular surveillance audits.
Hi-Tech Blowers (and Shevah Blowers) has been operating under the guidelines of ISO standards for many years, and we believe that the decision to become ISO 9001:2015 Certified is a proactive decision. Not only anticipates this the demands of our customer, but also fits perfectly in line with our overall commitment to providing quality blower wheels and services.
To become certified as ISO 9001:2015 compliant, Shevah Blowers underwent an evaluation process that included quality management system development, a management system documentation review, pre-audit, initial assessment, and clearance of non-conformances, all of which work to identify corrective actions that eliminate non-conformances in the quality management system.The certified scope represents an international consensus on good management practices, policies and procedures with the aim of ensuring that Hi-Tech Blowers, Inc. is able to provide and perform services that meet the customer's quality requirements.