Register to view downloadable content. It's fast and free »
CROSSFLOW (tangential) blower wheels and fans provide wide, uniform air delivery for high-capacity, low profile applications – cooling, heating and ventilation, heat pumps, air conditioners, air-curtains, medical and electronic equipment.
Aluminum construction.
Optional ball or sleeve bearings.
Quiet operation.
Dynamic Balance.
Blades are straight or skewed. Length specified by the customer.
Shafts are according to bearing type, as specified by the customer:
6mm pin diameter for sleeve bearings. 8mm for ball bearings.
Hubs are 'in' or 'out' as specified by the customer.
Optional HOUSINGS available.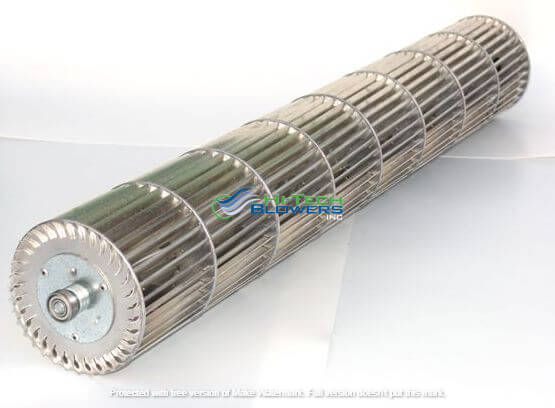 CROSS FLOW Blower Wheel – 100mm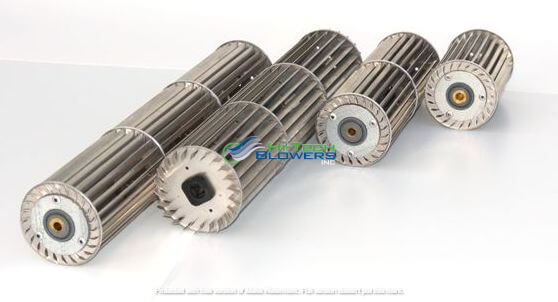 CROSSFLOW Blower Wheels – 60 & 65mm
Tags: 100MM Crossflow Blower Wheels, 100MM Tangential Blower Wheels, 60MM Crossflow Blower Wheels, 60MM Tangential Blower Wheels, 65 Crossflow Blower Wheels, 65MM Tangential Blower Wheels